Brooklyn Public Library—in collaboration with Brooklyn Poet Laureate Tina Chang—is accepting applications for the 2020 Brooklyn Public Library Poet-in-Residence.
In celebration and support of the revolutionary changes happening worldwide, the Brooklyn Public Library in collaboration with the Brooklyn poet Laureate, Tina Chang, seeks applications for the BPL's first-ever Poet-in-Residence. In doing so, we take deliberate steps to amplify the voices of all Brooklyn writers in the service of positive change and social justice.
Brooklyn Public Library's longstanding mission has been to ensure the preservation and transmission of society's knowledge, history, and culture, and to provide Brooklyn's 2.6 million residents with free, open access to information for education, reference and recreation. The newly established Poet-in-Residence program offers time, space, resources, and mentorship to a Brooklyn-based poet. The Resident will serve as a creative force to enhance the Library's current poetry offerings while supporting BPL's goal of providing a space where patrons of all backgrounds and every economic standing can participate in a wide range of literary and cultural programs.
One chosen resident will receive a stipend of $5000, office space (social distancing rules permitting), computer use, access to Brooklyn Public Library catalogue and reserves, support from the Brooklyn Public Library staff, yearlong mentorship from the Brooklyn Poet Laureate, opportunity for civic engagement with the Brooklyn literary community via workshops and collaboration on a National Poetry Month event.
The Brooklyn Public Library searches for work that demonstrates originality, skill, and vision as well as a teacher/curator who shows a strong dedication to literary civic engagement.
Submissions are open from June 15, 2020 to July 31, 2020.
Eligibility: The Brooklyn Public Library accepts applications from writers practicing in the genre of poetry. Poets who are 21 or older and can demonstrate residency in Brooklyn for over two years are welcome to apply. Writers should have no more than one published collection of poetry. Poets enrolled in an undergraduate or graduate degree program at the time of application are ineligible to apply. We do not accept collaborative applications; only one application per applicant. We value work that invests in civil liberties, racial justice, economic and gender equality. The Brooklyn Public Library is barrier-free and offers accessibility in its main building. We encourage applications from people of color, especially BIPOC, women, LGBTQIA, and disabled artists and activists. We recognize and are invested in upholding the lives and imaginations of underserved communities.
Duration of residency: September 20, 2020 – May 1, 2021
The following information is requested through our online application system (click to submit below).:
basic personal and contact info, confirmation of residency presence for the duration of the program
a brief bio highlighting professional achievements (500 words)
a brief proposal for a 4-6 week class as a resident of BPL (300 words)
creative portfolio not to exceed 10 pages
contact information for 2 references
1 video expressing the desire to work with the Brooklyn literary community (No more than 3 minutes)
1 video poem recitation (No more than 3 minutes)
Application Deadline: July 31, 2020

For questions, please email [email protected].
During the challenging times that have arisen due to the Covid-19 pandemic, BPL is more committed than ever to ensuring Brooklynites have access to reliable and trustworthy resources and services. In addition, the Brooklyn Public Library is an institution committed to developing policies and programs that combat hate and intimidation, eliminate discrimination, and nurture a culture of radical inclusivity.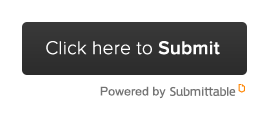 Funding provided courtesy of Academy of American Poets.